Harp & Organ
Ulrike Northoff - Organ
Olja Kaiser - Harp
Programme:
Johann Sebastian Bach (1685-1750):
Präludio in E Major BWV 1006 for Harp and Organ
Josef Blanco (1775-1811):
Concierto de dos Organos for Harp and Organ
Johann Sebastian Bach (1685-1750):
Concerto a-moll BWV 593 for Organ
Marcel Samuel-Rousseau (1882-1955):
Variations Pastorales for Harp and Organ
> MP3 Preview
Pjotr Iljitsch Tschaikowsky (1840-1893):
Eugen Onegin-Fantasie for Harp Solo
> MP3 Preview
Gustav Mahler (1860-1911):
Adagietto in F Major for Harp and Organ (from the 5th Symphony)
Isaak Albeniz(1860-1909):
Cordoba for Harp Solo
Joaquin Rodrigo (1901-1999):
Adagio (from Concierto de Aranjuez) for Harp and Organ
Pearl Chertok (1918-1981):
Beige Nocturne for Harp Solo
Théodore Dubois (1837-1924):
Toccata for Organ
Jean-Michel Damase (*1928) :
Rhapsodie pour harpe et orgue (1928) for Organ and Harp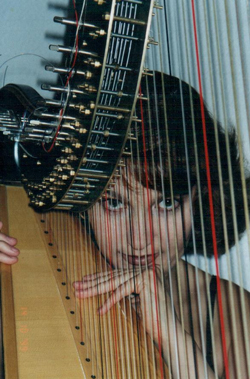 OLJA KAISER began to study the harp at the age of 5. She completed her studies at the Tchaikovsky Conservatory in Moscow, where she graduated with distinction. Olja furthered her professional abilities participating in master classes given by Isabelle Perrin, David Watkins, Susanna Mildonian, Chantal Mathieu and Isabelle Moretti. She also learned baroque harp playing at the Scola Cantorum Basiliensis (Basel). In her youth she was already appearing internationally as a soloist and in chamber music recitals. Olja Kaiser has won prizes in the Concorso Internazionale Premio Rovere d'Oro in San Bartolomeo al Mare in Imperia (Italy) and the Concert Artists Guild Music Competition in New York. In addition to appearing in festivals (e.g. Pacific Music Festival, Abu Dhabi Classical Music Festival, Schleswig-Holstein Musikfestival, Moselfestwochen, Mecklenburgischer Musiksommer, Musikwoche Bad Wörishofen, Rheingau Musikfestival), Olja Kaiser has toured throughout Europe, the United States, Japan, China and Hongkong. Olja Kaiser regularly plays in solo concerts with symphony orchestras and chamber orchestras including the Moscow State Chamber Orchestra, the Cologne Youth Philharmonic and the Saint Petersburg Philharmonic. She was engaged as the principal harpist in the Gorky Philharmonic Orchestra, the Moscow Great Hall Symphony, the Bolshoi Ballet Orchestra, the Philharmonia Hungarika and at the Apollo Theater in Stuttgart, prior to pursuing her solo career. Miss Kaiser is regularly invited to perform as principal harpist with many symphony and chamber orchestras, e.g.: Orchestre Philharmonique du Luxembourg, West German Radio Symphony Orchestra Köln, Moscow Radio 1 Symphony Orchestra, Bolshoi Theater Ballet, Rheinische Philharmonie Koblenz, Radio Symphony Orchestra Saarbrücken, Kurpfälzisches Kammerorchester, Mannheim, Staatsphilharmonie Rheinland-Pfalz. Her experience playing in opera and ballet orchestras in Germany includes the following opera houses: Mannheim, Darmstadt, Saarbrücken, Freiburg, Koblenz, Kaiserslautern and Heidelberg. She has been an assistant to Prof. O. Erdely at the Tchaikovsky Conservatory in Moscow, she has taught at the Prokofiev Music School in Moscow and at a conservatory in Luxembourg. She was a member of the jury for the German competition "Jugend musiziert". Due to her many worldwide appearances as solo harpist as well as in chamber music recitals, including radio and television recordings, Olja Kaiser is one of the most active and many facetted harpists of her generation. More information at www.kaiser-harfe.de.
Saxophone & Organ
Ulrike Northoff - Organ
Koryun Asatryan - Saxophone
Programme:
"Singing Pipes and Swinging Sax"
Antonio Vivaldi (1678-1741):
Concerto a-Moll
Saxophon und Orgel
Aléxandre Guilmant Cantilène (1837-1911):
Pastorale op. 15
Saxophon und Orgel
Johann Sebastian Bach (1685-1750):
Jesus bleibet meine Freude (aus BWV 147)
Saxophon und Orgel
Joseph Gabriel Rheinberger (1839-1901):
Intermezzo (aus der Orgelsonate a-Moll op. 98)
Saxophon und Orgel
Léon Boëllmann (1862-1897):
Menuet gothique
& Prière à Notre Dame
aus der "Suite gothique" für Orgel op. 25
Orgel Solo
Hiroyuki Itoh (*1963):
The Angel of Despair II (1999)
Saxophon Solo
Léon Boëllmann (1862-1897):
Toccata
aus der "Suite gothique" für Orgel op. 25
Orgel Solo
Remo Giazotto (1910-1998):
Adagio in g-Moll (über ein Thema von Tomaso Albinoni)
Saxophon und Orgel
César Franck (1822-1890):
Prélude, Fugue et Variation op. 18
Saxophon und Orgel
Traditional:
Somebody's knocking at your door
Saxophon und Orgel
Johann Sebastian Bach (1685-1750):
Badinerie (aus der Suite h-Moll BWV 1067)
Saxophon und Orgel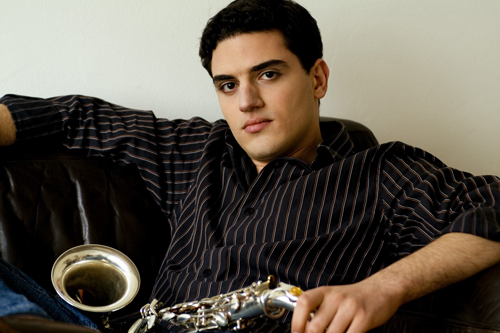 Koryun Asatryan - Saxophone
Following the concert series entitled "Meister von Morgen", the press fêted Koryun Asatryan as a sensational artist who tore the audience from their seats. The press concluded "If he does not achieve a world career, than nobody else will". Koryun Asatryan, born in 1985 in Jerevan, Armenia, began studying the piano but changed to saxophone in 1993 studying with Prof. A. Manukyan at the Jerevan School of Music. He then studied in Germany with Prof. D. Gauthier at the Hochschule für Musik in Cologne. Koryun has already successfully proved his talent on international tours in the USA, Argentina, Brazil, Uruguay, Switzerland, Syria, Lebanon, Russia and Korea, and at numerous concerts and festivals in Germany, among others with the Dortmund Philharmonic and the Württemberg Chamber Orchestra, Heilbronn. "At the 4th Kaiserburg concert (Nuremberg) an 18 year old Armenian impressed with his incredible ability. Koryun plays classical saxophone as if he had a lifetime's experience." (Nürnberger Nachrichten 8.7.04)
Since 1999: Koryun Asatryan has "collected" many first and second prizes including:
Sept. 1999:
"First International Glasunow Competition for Saxophone", Moscow
1. Prize
April 2000:
"Competition for Saxophone Players", Jerivan, Armenia
1. Prize
Sept. 2000:
"International Competition for Saxophone, SELMER-Paris in Ukraine", Kiev
1. Prize
June 2001:
"Jugend Musiziert" Bundeswettbewerb, Hamburg
1. Prize
June 2001:
First International Youth Competition "Oldenburger Promenade", Oldenburg
1. Prize
Oct. 2003:
16. International Music Competition "Pacem in Terris", Bayreuth
2. Prize

Nov. 2003:
International Saxophone Competition, "YAMAHASAXCONTEST 2003", Berlin
1. Prize
April 2004:
"Gustav Bumcke" International Saxophone Competition, Berlin
1. Prize
May 2004:
12th EUROVISION Competition for Young Musicians, Lucerne
2. Prize
Oct 2006:
Aeolus International Brass Competition, Düsseldorf - 1. Prize,
and Special Prize for Best Interpretation of Contemporary Music
May 2008:
First "hülsta woodwind competiton" in Münster
1. Prize
Sept. 2008:
Verband der Deutschen Konzertdirektionen - Musikpreis 2008
His musical activities also extend to chamber music accompanied either by piano or accordion. Since 2005 Koryun Asatryan is a member of the "Alliage" Quartet.
(Oct. 2008)
Pan-Pipes & Organ
Ulrike Northoff - Organ
Philippe Emmanuel Haas - Pan-Pipes
Programme:
Jeremiah Clarke (1686-1707):
"The Prince of Denmark's March"
Dietrich Buxtehude (1637-1707):
Präludium in g-moll für Orgel
Benedetto Marcello (1686-1739):
Sonate op. 1 / XII in G - Dur
Esprit Philippe Chédeville (1696-1762):
Suite Galante für Panflöte solo
Michel Richard De La Lande (1657-1726):
Suite aus den "Symphonies pour les Soupers du Roy"
Johann Sebastian Bach (1685-1750):
Toccata d-moll, BWV 538 für Orgel
Anonym / Michael Praetorius (16.Jh./1571-1621):
Suite aus der Renaissance für Panflöte solo
Théodor Dubois (1837-1924):
Toccata für Orgel
Georg Friedrich Händel (1685-1759):
Zwei Arien
Arie aus "Il Floridante"
Arie aus "Judas Maccabaeus"
Henry Purcell (1659-1695):
Sonate in D-Dur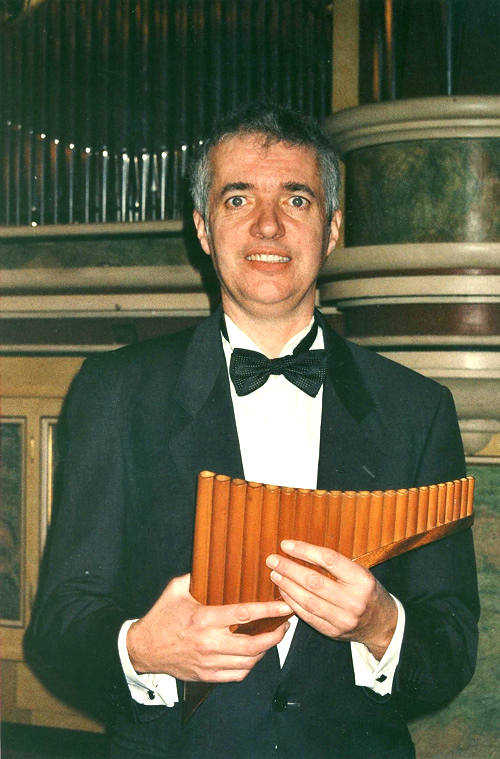 Philippe Emmanuel Haas, Pan-Pipes in ancient music, was born in Basel, Switzerland, in 1962. Studies of Pan-pipes in ancient and classical music in Berne and at the Hilversum Conservatory, in the Netherlands. Participation in masterclasses for the interpretation of ancient and classical music on copies of historical instruments at the "Centre International de Formation Musicale" in Nice, France, with Jean-Loup Grégoire and Simion Stanciu "Syrinx"; at the "Gesellschaft für Alte Musik" in Rastatt, Germany, with Hans-Martin Linde; as well as at the "Académie de Musique de Sion", within the "Festival Tibor Varga" in Sion, Switzerland, under the direction of Jordi Savall. Concerts as a soloist, accompanied by the organ, the harpsichord, the harp or the lute, and as a member of ensembles of ancient music, during international music festivals in Austria, Belgium, Estonia, France, Germany, Israel, Italy, Spain and Switzerland. Artistic director of the international Festival "Festliche Musik in der Kirche Rötteln / Lörrach", Baden-Wurttemberg, Germany, dedicated to the ancient music. Guest lecturer at the "Académie Musique et Danse Florigammes" at Sartène-Propriano, Corsica. Teacher of Pan-pipes at music schools in Switzerland. CD recordings, for the labels AUROPHON CLASSICS and VDE-GALLO, of music of the Renaissance and the Baroque periods, accompanied by the harpsichord, the violoncello and the organ.
Cello & Organ
Ulrike Northoff - Organ
Jürn Jakob Timm - Cello
Programme:
Johann Sebastian Bach (1685-1750):
Sonata in D Major for Cello and Organ
Giovanni Battista Sammartini (1701-1775):
Sonata for Cello and Piano/Organ
Georg Friedrich Händel (1685-1759):
Concerto II in B-flat Major op.4 No. 2 for Organ
Theodor Kirchner (1823-1903):
Zwei Tonstücke for Cello and Organ op.92
Robert Schumann (1810-1856):
from: Vier kanonische Stücke for Cello and Organ op.56
Joseph Rheinberger (1839-1901):
Three Pieces from op. 150 for Cello and Organ
Peter Mathews ( geb. 1944):
Spring Serenade for Cello and Organ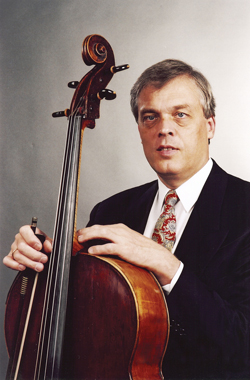 JÜRN JAKOB TIMM
Cello
Principal cellist of the Gewandhaus Orchestra and Leipzig Gewandhaus Quartet
Piano & Organ
Ulrike Northoff - Organ
Monica Gutman - Piano
~ Programme is being developed ~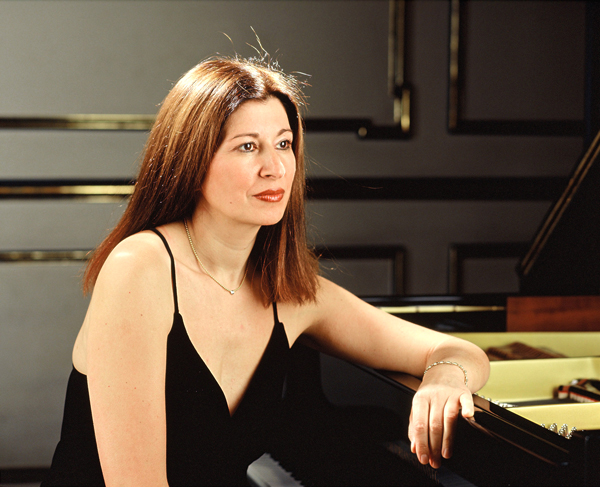 Monica Gutman
Piano