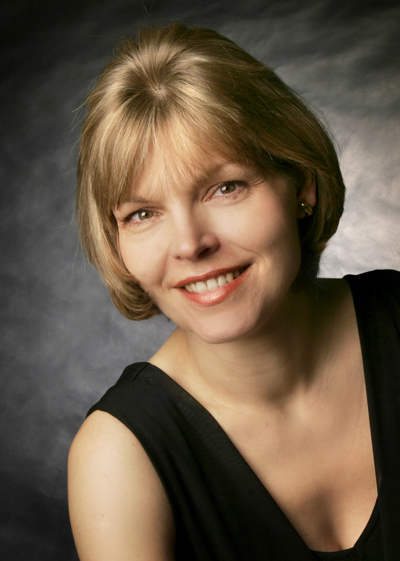 Ulrike Northoff
Organist & Music Director
Ulrike Northoff, the internationally active concert organist, received her training at the School for Church Music in Esslingen near Stuttgart. After being awarded her diploma in church music, she continued her music education by specialising in organ studies at the Heidelberg School for Church Music. At the same time, she was actively participating in numerous master classes held by prominent organists (Prof. Bossert, Prof. Radulescu, Prof. Ruebsam). Since then, she has taken up an active concert career, performing on historical and modern organs in major churches all over Europe.
She has given solo recitals in places such as the Marien-Cathedral in Riga, where she performed on the famous Walcker Organ. She has also played several times in Meissen Cathedral, one of the most important historical monuments in Germany. Ulrike Northoff has given organ recitals in famous churches in Basel, Florenz, Padua, London (Westminster Cathedral), Copenhagen and St. Petersburg as well as at important concert venues in Germany, including the Solitude Palace outside Stuttgart, the Emperor- Cathedral of Bamberg and the Cathedral of Fulda. She is often invited to play in national well-known Festivals in Germany ( "International Organfestival Tübingen/Stiftskirche", the "Organsummer Frankfurt-Höchst", "Fränconian Musicfestival Alzenau", "Concertsummer Niedermoos", "Summerconcerts in the Cathedral of Meldorf" etc.).
She is a regular guest at celebrated international organ festivals in the Netherlands, in Italy, in France, in the Polish city of Krakow or at Brno in the Czech Republic and in Vilnius in Lithuania. She was invited to give concerts in the USA in New York (St. Thomas), in Princeton (Princeton University Chapel) and she played the most important and biggest organ in Canada/Toronto. She is invited to perform in Boston, San Francisco and . Reviewers stress her "palpable joy in playing" (Frankfurter Allgemeine Zeitung). She brings a "rare freshness and vibrancy to the organ" and plays "with dazzling bravura" (Stuttgarter Nachrichten).
In addition to her solo concerts, Ulrike Northoff regularly appears in "Organ Plus" programmes with musicians and soloists from famous orchestras (Gewandhausorchestra Leipzig, Hesse Radio Orchestra ) as well as with other soloists from Germany and elsewhere, winning acclaim for her "delicate and adaptable accompaniment" (Frankfurter Rundschau). After many years as full-time cantor and music director in Bad Homburg, in 2001 Ulrike Northoff became the artistic director of the concert series "Musik im Schloss" ("Music in the Castle"). Since 2006, as part of this series, she started the international Bad Homburg festival, "Orgelsommer im Schloss" ("Summer with the Organ in the Castle"), which take place now in 4 cities around the area of Frankfurt. Organ -CDs have been produced with Ulrike Northoff.
Ulrike Northoff performed and performs with the following artists, ensembles and orchestras (Selection):
Sebastian Wittiber - Flute (Broadcasting Orchestra of Hessischer Rundfunk)
Stefan Gleitsmann - Oboe (Broadcasting Orchestra of Hessischer Rundfunk)
Guido Seegers - Trumpete (Soloist of Münchner Philharmoniker)
Wiebke Weidanz - Cembalo
Olja Kaiser - Harp
Jürnjakob Timm - Cello (Soloist of Gewandhausorchester Leipzig)
Tamas Velenczei - Trumpet (Soloist of Berliner Philharmoniker)
Barokko - Brass Quartet St. Petersburg
Gertrud Junker - Soprano & Flute
Laurie Reviol - Soprano
Katrin Ebert - Baroque Violin (La Stagione Frankfurt)
Michail Klimaschewskij / Valentin Karastasch (Rimskij-Korsakow-Konservatorium)
Philipp Emanuel Haas - Pan Flute
Koryun Asatryan - Saxophone
Deutsche Bachsolisten (German Bach Soloists
Beethoven Akademie Orchestra Krakau
St. Petersburg Chamber Philharmonic